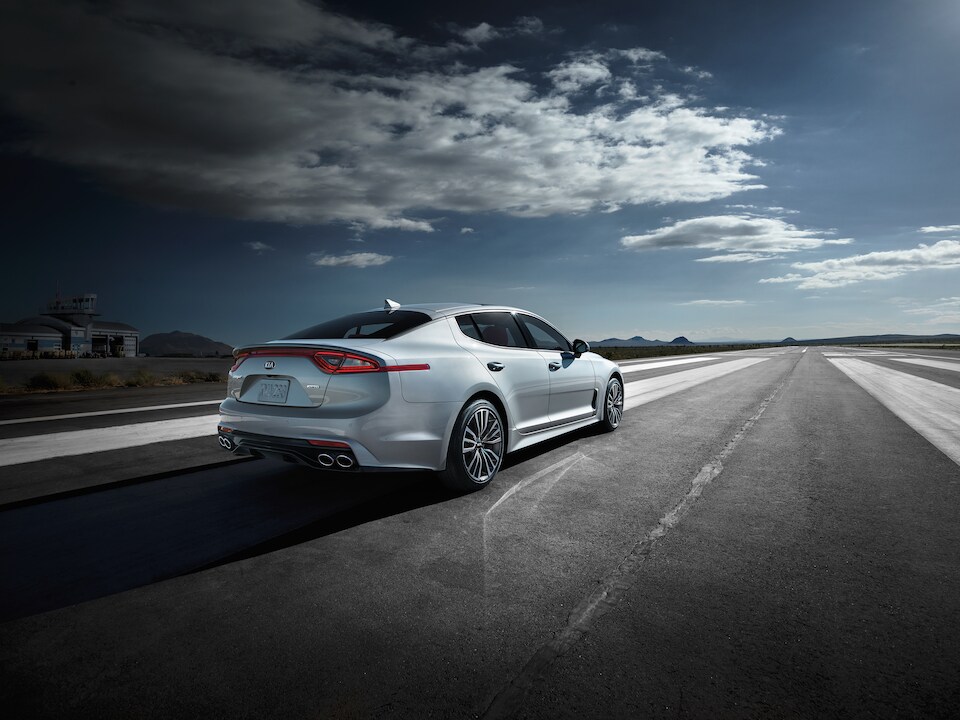 ​
Whether you're a Kia enthusiast or a driver on the outskirts of this particular realm of possibilities, prepare to forget everything you think you know about Kia. The Korean automaker draws a line in the sand between before and after with the new Kia Stinger, a svelte sports sedan that stands poised to usher in a new era for the brand. The Kia Stinger comes equipped to go toe-to-toe with its rivals, offering plenty of the power, style, and chassis dynamics you need from a sports car.
Ready to see how this exciting newcomer shakes things up? The new Kia Stinger is available now at Grand Kia!
What is the Kia Stinger?
The Kia Stinger is an all-new liftback sport sedan that seeks to add a healthy dose of thrills to your drive. It's powered by your choice of either a turbocharged 255-horsepower engine or a turbocharged 365-horsepower engine and offers either rear- or all-wheel drive so you can take control over how generous a dash of excitement you wish to add.
The Kia Stinger has the capacity to go from zero to 60 miles per hour in 4.7 seconds, so be prepared for an exhilarating ride either way. With ample power under the hood and a ride quality that creates an exquisite balance between strength and comfort, the Kia Stinger is sure to get your heart racing.
Learn More
Get behind the wheel of the Kia Stinger and see how it's set to blaze new trails for the brand. The Kia Stinger is available now at our dealership, so stop by today to take a test drive and learn more about this stunning addition to our new Kia inventory!