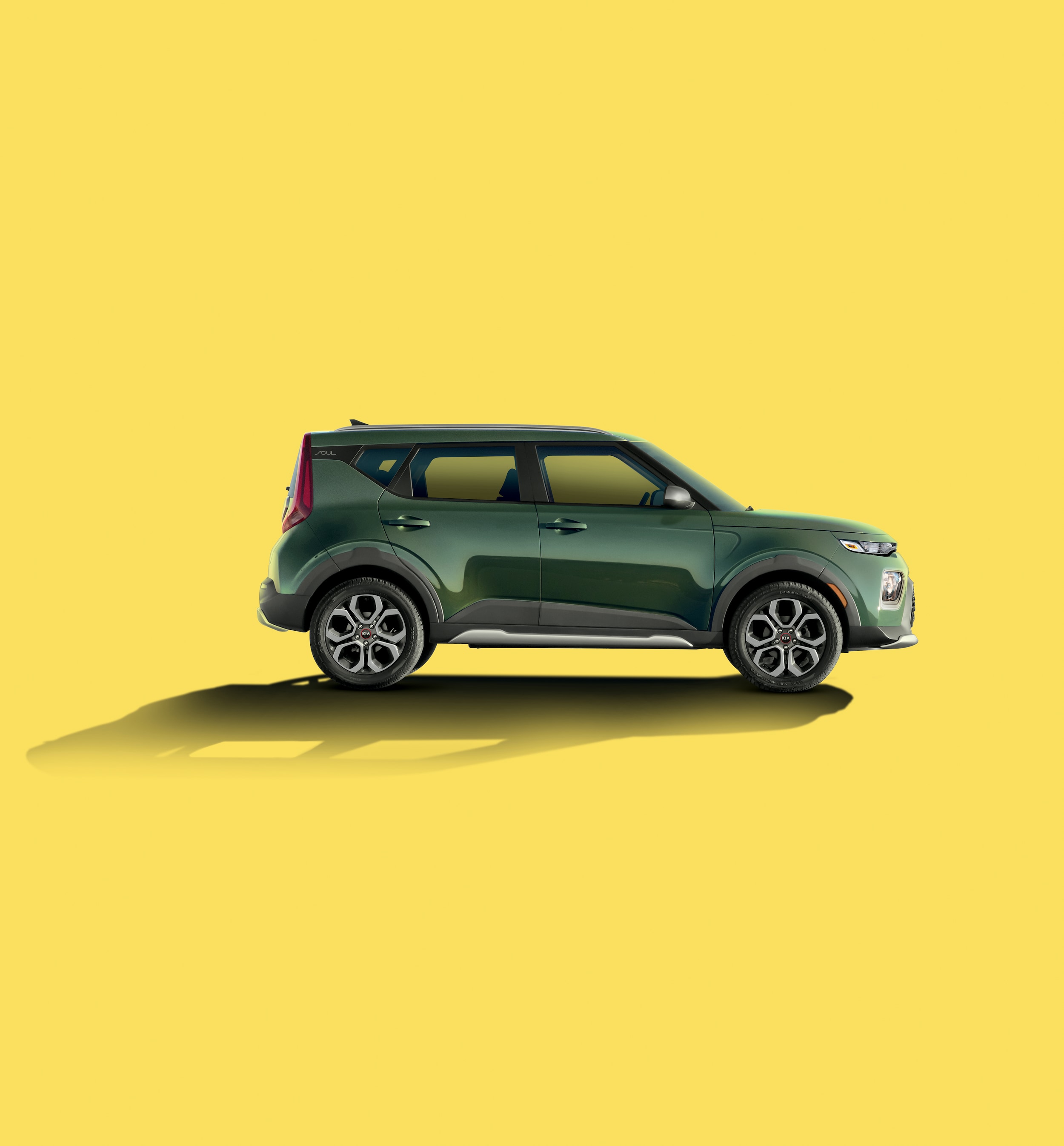 The all-new 2020 Kia Soul has been redesigned to excite you at every turn. Its iconic square shape remains while the interior features have been given a major facelift for 2020. New for 2020 is the first-ever Soul X-Line. These models are inspired by off-road styling and a go-further capability in mind. To learn more about the 2020 Kia Soul and new Soul X-Line continue reading.
Highlights
You'll make an entrance in the new Kia Soul X-Line with its beefed up, textured and contrasting exterior body. No matter if you are cruising around Denver or darting to Arvada, you'll travel in style with the X-Line's unique 18-inch alloy wheels that shine on the pavement. To add a bit of sportiness to the exterior, the X-Line features satin silver exterior accents on the front bumper, mirror caps, roof trim, side sills and rear bumper.
Exhilarated Driving
Get ready to hop in and buckle up behind the wheel of the 2020 Kia Soul. There will be no lack of power on the GT-Line with its Turbo's turbocharged 201 horsepower engine. Every time you hit the accelerator, you'll feel the energy underneath the hood. With the thrilling styling, exclusive options and a transmission using technology with racing inspiration, Soul GT-Line Turbo proves to be powerful.
Design
On the inside, you'll find a roomy interior with exclusive black and red colors that bring the performance mantra to life. From the available paddle shifters that can trigger shifts in the blink of an eye, to the eight-inch head-up color display, the GT-Line turbo seamlessly blends high-tech with thrilling power.
The 2020 Kia Soul and new Kia Soul X-Line are ready to bring you from Westminster to Lakewood. If you are in search of a unique and powerful car, the Kia Soul should be on your list. Test drive one today and discover all it lives up to be.